Anonymous asked: I saw your medieval clothing and thought they looked great wondering if a crossbow or combat bow might be in the works?
Anonymous asked: Can you release any news on when your next big update is gonna happen
naoki2534 asked: Could we have something like a pallete for changing colors of certain clothing items like the Bron Jacket blue stripes? Or at least have more colors to pick from?
Anonymous asked: Will there ever be dual wield?
7 tags
Anonymous asked: will there be new guns soon?
Anonymous asked: The Grenade looks like a Ghost, but its name is Pumpkin Grenade, can you change it into a Pumpkin skin please? or name it into Ghost Grenade my name's is The_Sailor from EU server
6 tags
Anonymous asked: what happened to the tablet version of brick force that supposedly was coming out this summer
5 tags
Anonymous asked: I don't want to download brickforce so I have been playing in browser but then it stopped working and I have unity player downloaded too? Why is this happening
8 tags
12 tags
10 tags
Mid-game joining for Defense and B&D
We expected more interest from the community with the Defense and Build & Destroy game modes. One of the reasons that these new modes aren't played very often could be because mid-game joining is not enabled, meaning that everyone must be present in the lobby before a game of Defense or B&D begins. Naturally, it can be tricky to get a full team prepared before the game starts, and...
9 tags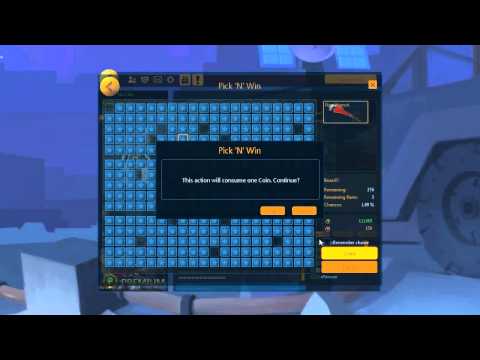 anixian asked: Hows the shotguns category going? Anything new? Some art, some designs?
Anonymous asked: i always find a good game then it says PC Only this game says you can play with a mac but when i try to play it doesn't work it just made me even more disappointed than it saying i can only play on PC
Anonymous asked: Hi, I was wondering if brickforce was ever gonna be able to play on tablets and other android and apple devices on there browser or maybe an app?
4 tags
Anonymous asked: Hello BrickForce,,I have just signed up for your game but i seem to have a problem....when i try login in browser ( win xp and firefox) i get * unable to connect to server* i was wondering what ports would i have to unblock on my firewall? or is it somthing else? Thanks Stormpegy :D
Anonymous asked: Will you be launching on the ouya android console? Its an open android based home console. I would love to have it on that system so not limited to only pc
7 tags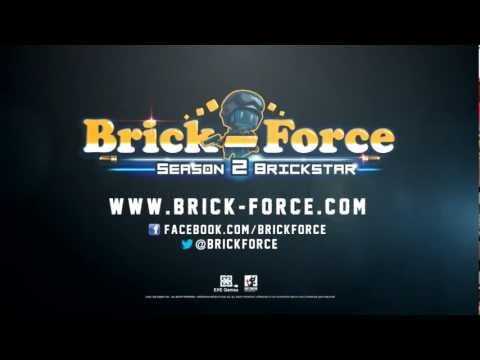 5 tags
7 tags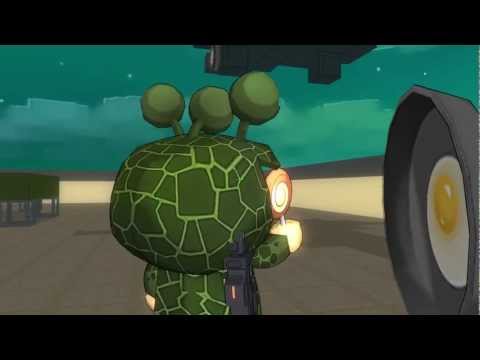 6 tags
Anonymous asked: As we know, a Sci-Fi update is coming soon... but when will the wild-west update come in?
sharple asked: Can you guys give us a sneak peek with the new achievements that are going to be released?
Anonymous asked: Hello Brick-Force my in-game name is Excilaz and i have found a glitch that gets me killed sometimes. While using the Hurricane 4, the cross-hair sometimes disappears. The only way i have found to fix it manually is to switch to a different weapon then go back to the main weapon.
8 tags
A Day in the Life of a CM
Hey Brick-Forcers! My name is Nick Zasowski, or as most of you may know me on the forums, Zazzer. I'm here today to give a proper introduction of myself and give you a peek into what a typical day at Infernum Productions is like for a Community Manager like myself. Aside from video games, I'm really big on nearly all kinds of music, I read lots of comics, and spend way too much time...
5 tags
8 tags
Some stuff we're working on...
- We are actively addressing "cancel daily mission" issue that so many of you have been talking about over the past few days. We aim to tweak this so that a pop-up warning will appear before the daily mission is canceled. - Another thing that we want to improve soon is the accessibility of the new Build and Destroy building feature. Some of you may of noticed that you have to use a key to...
tjg10able6 asked: Wait a minuite i though defense mode was suppost to be co-opative not competive
2 tags
Anonymous asked: Is there any new info on Defense mode? Apparently it seems there are two types. Is there more information about these? And about an release date?
8 tags
What's the Public Test Server?
The public test server went live last week, giving YOU the chance to test upcoming adjustments to the game and provide us with crucial feedback. If you don't know what the test server is, it's another instance of Brick-Force which is running for testing purposes. We've opened this test server to the public and copied all characters and accounts over from the live server (your normal...
asktheredandblusolider asked: Will there ever be a option to make guns to publish and that?
9 tags
Gamescom Wrap-Up - A recap of our time in Cologne
We made the trip to Cologne, Germany with over 275,000 others and successfully survived Gamescom 2012! Our Brick-Force booth was crowded and all of our computers were taken throughout the four convention days. The special paintball version of Brick-Force that was built for the show turned out to be a hit with players. Visitors to the booth were given an in-game item which will be available to...
5 tags
macetotheface asked: Hi I cannot seem to register because of a voucher code. I have multiple VIP codes but none of them work when all of the recent posts say they do. Why is this happening?
sharple asked: When will the winner of the raffle be announced It's passed Aug. 1st?
Anonymous asked: What exactly is the range attribute on weapons?
5 tags
Do You Hear That Buzzing?
The fan-favorite Bees will soon be here, and with them comes a brand new game mode: Defense. Defense mode is unlike anything you have played in Brick-Force until this point. Defense is a co-operative game mode rather than competitive. Four players will work together to stop waves of AI-enemies (the Bees) from reaching the designated endpoint on the map. But these aren't domicile Bees; they'll...
6 tags
Gems, gems, gems
Thoughts on the Weapon Upgrade system?
goldtex asked: Will you get the game to work with norton? I can't play the game because of it.
Anonymous asked: what do i do if i receive an error message saying could not load updates restart the starter
Anonymous asked: When we will have the results for 19 July on the Sharpshooter event ?